Dominate Your SEO In Austin
Dominate your competition and get your website ranked by the top rated SEO in Austin.
Grab Attention in Austin: SEO and your Marketing Plan
Austin has been consistently ranked as one of the best places to live in the United States. The unmatched live music, the genuinely friendly people and the vibrant business landscape make the city very hospitable and great for a business venture. SmartStreetMedia is proud to represent clients in the great city of Austin and help businesses with their online content and digital marketing strategy needs. Website traffic is one of the best ways to connect your business to Austinites, and attaining high levels of traffic can be a tall task. Using SEO in Austin is one of the best ways to drive that traffic.
Why use SEO in Austin
SEO, or search engine optimization, is no longer a trend just for Silicon Valley techies—It is important right here in the Silicon Hills, too. This strategy will help your business connect with those around you in a meaningful way, and it would be impossible to beat out your competition for content views without using it. SEO recognizes the inner workings of search engines like Google and uses that information to bring more attention to your website. This is one of our specialties at SmartStreetMedia.
A big advantage of incorporating SEO into your digital marketing plan is that it capitalizes on consumers that are already interested in your type of business. Unlike other marketing strategies, which can blindly target an entire consumer base, SEO is tailored to help consumers in Austin and beyond find your content based on web searches they are already making. This process is data-driven and uses information about your own website traffic and the website traffic of other competitors in your vertical.
Austin is the Fastest Growing Large City in America
There is no better way to increase your traffic than to capitalize on those thousands of new (and old!) Austin residents than increasing your business's success with local searches. As it turns out, 72% of those who make a local search then visit a store within five miles of their location at the time. If you can appear at the top of the search results when a local is looking for your services, you're more likely to get the traffic you want. This is where SmartStreetMedia can help you revamp your content and create an SEO strategy that will work for your niche.
SmartStreetMedia will also ensure that your web content is Austin SEO-friendly, and not focused only nationally. Some beginner content creators focus their SEO strategy too broadly or choose the wrong keywords, which can be a costly waste of time and resources. Also, search engines like Google or Yahoo change their algorithms frequently (think multiple times a week), and each change may alter the way that your web content appears in online searches. It can be painstaking to track the SEO trends in Austin, but the experts at SmartStreetMedia are here to do that for you, hassle-free.
The Key to Austin SEO Success
When conducting a Google search, three things determine how a local business will rank on the page. These factors include relevance, distance, and prominence.
Relevance has to do with how related your business is to the search terms.
Distance is related to how far your business is from the searcher.
Prominence is a measure of how relevant your business appears both on and offline.
While the first two metrics are relatively straight forward, prominence can be tricky to master. This measure takes into account online reviews, external links to your site, and even real-life information about the popularity of your business. Google tells content creators to use SEO best practices to improve their web content's prominence, and thus their local ranking. If you do not have too many reviews, external references or general popularity with a new or blossoming business, SEO is the way to build or supplement your online footprint.
Prominence online can also translate to prominence in real life. SmartStreetMedia can help you turn the web traffic into foot traffic, and the SEO strategy can really create a connection between you and your community in Austin. Working on other aspects of prominence will become important, too, but SEO use will help you get your foot in the door for more reviews and online connections to other Austin mainstays.
SmartStreetMedia also can help you in building links to your content from top websites like Inc.com, Huffingtonpost.com, and Forbes.com. Given the high trust that Google puts in such prominent sites, the results for your web content and its ranking on search engines is sure to improve. The ultimate goal is to land your business in the top three search results (or the map pack) on the page of all searches, but especially local searches. We are here to help improve all aspects of your web presence to meet that goal.
Turning Web Traffic into Real Revenue
The SEO consultants at SmartStreetMedia have managed to create 40,000 keywords that have been ranked on the first page of Google search results – we know the importance that these keywords hold! Even though our SEO experts at SmartStreetMedia are focused on generating keywords that will bring many new unique visitors to your site, we do not stop here. Our goal is to turn these visitors to your site into paying customers and to enhance your web strategy in a way that will bring a new stream of revenue. We understand that SEO is all about capturing the intent of the person surfing the web. There are three main types of intent:
Navigational: a user has a certain website in mind and is searching for that page.
Informational: a user is looking for some sort of information on a topic.
Transactional: a user is looking to perform some sort of action, like making a purchase online.
Knowing about a web user's intent takes SEO to the next level: Now, it is not only about search engines, but it is also about marketing and creating a website that web users will love. SmartStreetMedia can analyze the top queries that are driving web users to your site and determine the intent behind them. Then, we can use this information to create a plan that will maximize both the user experience and the revenues that your business can generate from your site. SmartStreetMedia is unique in that it provides all of its clients Knowledge Graph optimization, which is something that most other competitors do not provide.
Optimizing Your Content for Mobile
The percentage of mobile searches is growing rapidly and now outpaces desktop searches on engines like Google and Yahoo. After all, 58% of all Google searches are done on mobile. This means that Google's engineers are altering their algorithms keeping these mobile searches in mind. Google's updates have often disfavored sites that aren't mobile friendly, so keeping your content friendly to mobile users is key in a technology environment where people depend upon their smartphones.
SmartStreetMedia professionals know Google inside and out, which is key for mobile optimization given that nearly all mobile queries occur on the site. We are a Google Certified Partner who is well versed in specific aspects of the search engine's more complicated components, including mobile advertising. These improvements are sure to provide better returns on investment when compared to other forms of advertising, like pay-per-click campaigns.
Next Steps in Austin SEO
Now that you're schooled on the importance of SEO in Austin, SmartStreetMedia can help you take the next steps. First, get a free website analysis from one of our experts with no obligations – we want to see where you are, and meet you there. After we have gotten more information about your own strengths and weaknesses, we can work together to implement a digital marketing strategy that is tailored to your needs.
SmartStreetMedia's Austin SEO services will then come at a flat monthly retainer, depending on how long it will take our team to optimize your online content. This fee is also dependent on the competition in your niche and the traffic that your digital content is already generating. We love to help out clients near our Austin office and provide a service that is specific to the city and to those we serve.
Get Started with SmartStreetMedia in Austin
Austin SEO can be tough to understand, but we have you covered at SmartStreetMedia. We know just how difficult it is to constantly stay on top of all of the metrics that drive traffic to your online content. We want to lift the load for you in a partnership that will drive traffic to your website, provide increased revenue for your business, and connect those in our community to each other through smart usage of technology. Our team has the knowledge and the know-how to match our services to your needs through our global network of partners and content curators that possess premier training in SEO and other web-based services. Get started with your free consultation now!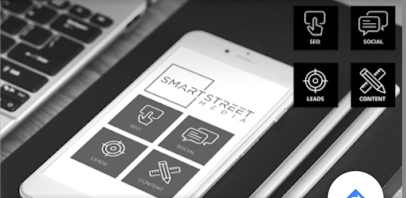 Join Our Success Stories
We hired SmarStreetMedia after dealing with a couple of other SEO agencies that weren't getting us the results we wanted. They were able to get our website from page 2 to the top position on page 1 for 9 of our most profitable keywords. Victor helped explain every step of the process and educated me on how to get the most of our campaign. If you're looking for a one-stop-shop SEO agency, then I would highly recommend going with Victor!

Josh Jennings
CEO - WriteyBoards.com
SmartStreetMedia helped us grow our organic presence from scratch. When we started, we were getting less than 100 organic visitors every month. Now we're getting over 4,000+ unique visitors every month and 30% of our online sales come from SEO. I couldn't be happier with our results!

Nicole Rombeau
Founder - ForTheFurry.com
Let's build Somthing beautiful
Find out why your competition is outranking you with a free SEO analysis.