Dallas
Dominate your competition and get your website ranked by the top rated SEO in Dallas.
Smart Street Media's CEO Victor Smushkevich is a force to be reckoned with when it comes to proven SEO results that take Dallas and San Antonio clients to the next level. Victor's track record stretches back to 2008, and he's personally ranked more than 40,000 keywords on Google's first page since.
Knowing Google in and out is part of Smart Street Media's recipe for success. A Google Certified partner, our CEO has absorbed a massive amount of knowledge about Google and its processes by obtaining all of its specialty certifications, from Google Analytics and AdWords to Google Shopping, Video Advertising, and Mobile Advertising. SEO offers a major advantage over PPC campaigns: it generates free residual traffic. Pay-per-click advertising can't provide the higher long-term return on investment that our clients see with effective SEO.
Smart Street Media also knows the importance of networking for our clients. We have built direct relationships with hundreds of key players at the web's top publications and niche-relevant websites, including Huffington Post, Tech.co, Business.com, Inc.com, and Forbes.com, among others. We tap into these contacts to help our clients achieve improved brand recognition and visibility where it matters most.
Not seeing the results you want with your current SEO agency? It may be time to jump ship! Find out how Smart Street Media can help you dominate your competitors now!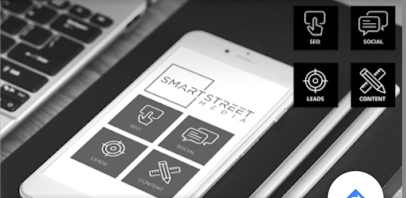 Join Our Success Stories
We hired SmarStreetMedia after dealing with a couple of other SEO agencies that weren't getting us the results we wanted. They were able to get our website from page 2 to the top position on page 1 for 9 of our most profitable keywords. Victor helped explain every step of the process and educated me on how to get the most of our campaign. If you're looking for a one-stop-shop SEO agency, then I would highly recommend going with Victor!

Josh Jennings
CEO - WriteyBoards.com
SmartStreetMedia helped us grow our organic presence from scratch. When we started, we were getting less than 100 organic visitors every month. Now we're getting over 4,000+ unique visitors every month and 30% of our online sales come from SEO. I couldn't be happier with our results!

Nicole Rombeau
Founder - ForTheFurry.com
Let's build Somthing beautiful
Find out why your competition is outranking you with a free SEO analysis.