Dallas
Dominate your competition and get your website ranked by the top rated SEO in Dallas.
Dallas SSM – Dominate the competition and have your website ranked by the top rated SEO experts in Dallas.
Dallas SEO Experts: Commercially as well as culturally, Dallas is a booming center for ideas and growth. Filled with a variety of cultures due to its rich history, in addition to this, it also filled with a type of business. Therefore, to keep your business relevant in the growing world of today, you need to focus your promotional strategy on search engine optimization.
Did you know that ninety-six percent of people who own a personal computer search locally in the Dallas area? In addition to this, eighty-one percent of tablet owners, as well as seventy-nine percent of cellular phone users, focus their search locally when using search engines.
SEO Dallas Qualified and Connected
The current Smart Street Media team has earned certifications in Adwords, Google Shopping, Google Video Advertising, Google Analytics, and Google Mobile Advertising, and includes as a Certified Google partner.
If you are looking for a developed network like no other, Smart Street Media has you covered. It has connections with well-known publications, such as the Huffington Post, Tech.co, Business.com, Inc.com, Forbes.com, and many more others.
As partners of Bing and Google, Smart Street Media is familiar with everything; these two top search engines are looking for from their web content. The company understands the algorithms and consistently pays attention to alterations in them, as a means to ensure that your website is getting as much exposure as possible.
Why Use Dallas Search Engine Optimization and not Pay-Per-Click?
Smart Street Media uses SEO rather than PPC for the reason that search engine optimization equates to a higher return of investments and often does not require pricy campaigns to produce the desired results.
In addition to this, search engine optimization generates free residual traffic, which PPC cannot provide. Pay-per-click advertising cannot produce the highest long-term return on investment that our clients see with proper search engine optimization.
Dallas SEO Explained:
SEO, also known as search engine optimization, determines how close to the top that your website and company appears in search results. To properly achieve search engine optimization, there is a procedure that must follow as a means of guaranteeing the increasing of the rank of a company over a period, which in turn ultimately increases user traffic, boosting business.
Search engine optimization can be a tiring as well as a tedious process, especially if you are unfamiliar with the methods related to search engine optimization. With Smart Street Media, you can devote your efforts to what matters to you: your business and clients, while we focus on online marketing optimization as well as promoting your company.
Review of Best Dallas SEO Tips to Follow
When discussing search engine optimization, there is a pleather of vital tips to follow. Not doing so can a significant effect on the way that your business ranks in comparison to your competitors. It is imperative that you include the highest number of features that you can as a means to rank as high as possible to beat out the competition.
The following are just some of the many significant aspects that need to encompassed within your website as a means of having the highest search ranking you possibly can.
Dallas SEO Words Used 
Perhaps the most visible addition, the inclusion of famous search words within your website places your company in a position to be more likely to be ranked above the competition that does not use this method.
Why? Well, search engines directly narrow web results down based on the words and phrases typed into the search bar. For example, if a customer were to type "Best Ways to Implement SEO" into the search bar of a search engine, the highest results would contain what they typed either in the title or within the text of their website
Utilizing the most frequently searched words that pertain to your company as well as your product or service, you can significantly increase your results. You are probably wondering, "Well, what words are best to use?" Do not worry that is what Smart Street Media for.
 Dallas SEO Link and Get Linked
Using links within your articles as well as on your website is another way to generate growth in user traffic. The reason for this is that search engines see you as being more reliable when they notice links to well-known sources related to the topic of discussion for the reason that giving the customer access to more information shows a wholehearted interest in serving the needs of the consumer.
It is vital that these sources are trustworthy and reliable, as the information provided by them fosters a relationship of trust between you and your customers, therefore preventing you from looking unknowledgeable.
This idea works both ways, and if links to your website featured on other sites, it shows that you are a source that people refer to others. The more links to your websites, the more success you will have at increasing your position within the search engine rankings. The vast network that Smart Street Media has can help promote you on other websites giving you an edge on your competitors.
The Importance of SEO Titles in Dallas Search Engine Optimization
You may have noticed that this article is full of titles as well as subtitles. Under each title is a more in-depth discussion of what the title describes. The more descriptive a title, the better idea readers will have of what the article or section focuses. In addition to this, titles also assist search engines in providing the most optimal results for those who search for similar word or phrases.
Title names are a vastly important aspect of search engine optimization for the reason that they give the search engine an idea of the subject of the webpage based on the topic. Typically, a title embedded within URL links, and as a result of this, websites are ranked through the topic. Smart Street Media can determine the most commonly searched topics related to the products produced by means of your company to help you choose the most optimal titles.
Dallas Online Traffic and Activity
The amount of activity on your site can also boost your rank. Dormant websites not ranked as highly as ones that regularly updated with content. The more content your post, the more likely it is that you appear having more relevant and accurate information. Staying up-to-date is vital in the society of today.
Posting content on your website regularly is an absolute necessity. In addition to this, analyzing the social media and internet habits of consumers to determine the optimal time for posting is a necessary, but challenging task. It helps companies decide which day, time, as well as content to post to gain the attention of their intended audience.
Looking at the statistical fact, if your website is not on the very first page of the results list of a search engine, likely, you have potentially lost ninety-two percent of customers. Typically, maybe seven people look beyond the first page of the search results list. You are therefore elucidating the impression that the only way to get acknowledgment from consumers is to be on the first page, which is only possible with search engine optimization.
Dallas SEO Will Increase Your SEO Customer Interaction
The more people that know about your company and interact with your website as well as content, the more likely it is that you will see a boost in your business. Directly correlates with your rank on search engines, as more interactions with your content, the higher your placement is. If potential clients repeatedly see your company, then they are more likely to be interested in looking into you and your content.
Your next step is then to provide them with high-quality content that is easily accessible as well as functional to impress and captivate your audience. Relates to search engine optimization, as the most effective way to progressively increase user traffic is utilizing following the steps of search engine optimization correctly. Increasing customer awareness, as well as user traffic, is vital in the process of developing your business.
In addition to this, it is essential to remember that even before you have established an audience, customer interaction and customer service plays a vital role in the development of the perception of your company. Therefore, it is a significant factor in the day-to-day functions of your business.
The better your business ranks in comparison to the competitors in the same market, the more clients will seek you out when they are unsure and are looking for trustworthy and knowledgeable advice. It allows you to show them that you are better to interact with than your competitors; you can show them that you are invested in them and give them a better idea of the ability that your company to provide for them.
Consumers are obsessed with companies that are incredibly interactive and personalized, and that is this something that will set you apart from your competitors, and in turn, increase the amount of business that you receive.
Dallas SEO for your Mobile Websites  
In the ever-changing global society that we live in today, staying on trend and being aware of what is current is a necessity for companies. To not utilize search engine optimization shows that you are not with the times. Today, if you want to know something or find something, most people would take out an electronic device and google it.
Google is the largest search engine in the world right now, and they are up on the latest technology at all times, partially for the reason that they are creating it. Therefore, they prioritize mobile websites above regular webpages within their search list rankings. As a result of this, websites with mobile versions are ranked above those without mobile versions as a means of improving the way that a user sees a website on their cellular phone or another mobile device.
Dallas Navigation and Design for your Dallas SEO
Search Engine Optimization does not focus solely on site content, and in addition to this, it also takes into account the designs as well as operations of your website. Users do not respond positively toalwa sites that are difficult to navigate or sore on the eyes, keeping this in mind, your website must adequately be designed. Be positive that it can handle traffic in addition to that all of the operations function correctly.
First impressions are essential to keep in mind when determining the design and functions of your website. Did you know that it takes less than seven seconds for a person to develop a lasting first impression? If the first thought of a customer is that your website is confusing and unappealing, they will lose interest. In addition to this, if it is hard for them to find what they are looking for, you will be losing their business.
In addition to this, it is also important to note that when you have clients leave your website after only being on it for a short time, it harms your bounce rate. Your bounce rate relates to the amount of time people spend on your website, which of course, affects how high your website ranks on the search lists of search engines
How to Get Started Using Dallas SEO Today
Made apparent employing the list of aspects that relate to search engine optimization, it is not an easy task. However, it is a necessary one to ensure that your company reaches its maximum potential in terms of user growth and traffic. All of these features accounted for employing the most relevant search engines as a means of ensuring that their users are receiving the most pertinent search engine results possible. When developing your website, you must do whatever you can to include these vital factors as a means of improving the well-deserved acknowledgment of your company.
There are more aspects than the ones listed above, and therefore the most precise option that will allow you to achieve the highest level of search engine optimization is through seeking an external and educated source to assist as well as guide you in the process.
The simplest way to dominate your competition with your use of search engine optimization.
The Latest Trends for Dallas SEO in  2019
With the apparent increase in the use of technology and the importance of social media, the internet is the most significant way that individuals look for information at this current point in time. As a result of this, analytics are continually developing, and specific features become more vital and relevant than others are.
In 2019, there are several new aspects that are becoming very significant features in the process of search engine optimization. As a result, search engines are adapting, and therefore, they are altering their algorithms to keep their users happy through showing them better and newer websites.
Due to this, search engine optimization algorithms are continually changing, as a means of keeping up with what is on trend, and therefore, the factors that they look for in websites are also developing at all times. Staying on trend is an important way to stay in the lead ahead of your competitors.
Can You Implement Dallas SEO on Your Own?
Should the case be that you have proper up-to-date knowledge of search engine optimization, then you would have the ability to implement it on your own. However, to successfully optimize your business on your own, you take time away from the other tasks needed to run your company as well as do your job. In the unfortunate event that your company is suffering as a result of a lack of business, would you want to take that risk? Every company can profit from search engine optimization, as it has no potential for harm and can only improve the standing of a business.
However, It may be best to leave it to the professionals who are educated, well-informed, and up-to-date on search engine optimization. Search engine optimization demands extensive familiarity with the way that search engines run analytics and what their algorithms include.
As a way of impacting the user traffic of your business, it is in your best interest to hire an outside company that can help you to correctly optimize your site as a way of achieving the top search engine results.
Dallas SEO Agency  Is Here For You
Is this your first time hearing of search engine optimization and all of its benefits? Is your current SEO agency in Dallas not optimizing your content? Is the website of your company in Dallas not ranking high enough on search engine lists? Can your business do better, but you do not know how to help it improve?
Dallas Smart Street Media is here to help you dominate over your competitors as well as promote the company you work so incredibly hard for!
You could hire someone who claims to be an SEO expert, or you could hire a real well-known SEO professional in Dallas that has an accurate and deep understanding of the field, the technology, and how they can help you.
Dallas SEO experts – Contact us today, and let us show you how we can make sure that your SEO business and user traffic grow!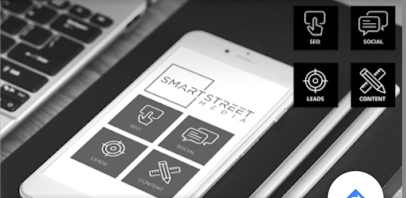 Join Our Success Stories
We hired SmarStreetMedia after dealing with a couple of other SEO agencies that weren't getting us the results we wanted. They were able to get our website from page 2 to the top position on page 1 for 9 of our most profitable keywords. Victor helped explain every step of the process and educated me on how to get the most of our campaign. If you're looking for a one-stop-shop SEO agency, then I would highly recommend going with Victor!

Josh Jennings
CEO - WriteyBoards.com
SmartStreetMedia helped us grow our organic presence from scratch. When we started, we were getting less than 100 organic visitors every month. Now we're getting over 4,000+ unique visitors every month and 30% of our online sales come from SEO. I couldn't be happier with our results!

Nicole Rombeau
Founder - ForTheFurry.com
Let's build Somthing beautiful
Find out why your competition is outranking you with a free SEO analysis.