Denver
Dominate your competition and get your website ranked by the top rated SEO in Denver.
Denver SEO Services
Denver Experts for SEO Strategy: Super Effective SEO Strategies to Enhance Your Digital Marketing Campaigns
Did you know that Denver brews more beer than any other city? The very first building in the city of Denver was a saloon. Denver gets a lot of attention for the Broncos, and it's also known as the mile-high city, but beer tops it all.
Denver is noted for many things, and while beer and the Broncos often top the list, there are many breweries vying for attention on Google. This means that SEO is a critical part for every businesses marketing strategy. What brewery in Denver wouldn't want to rank on the first page of Google?
You can easily attract and influence your audience and push Google to vote for your website above your competitors with top notch SEO in Denver. Statistics on local searches boast that more than 50% of consumers perform local searches from their smartphone.
It also a known fact that nearly 90% of consumers are looking for reviews over recommendations before they buy. This means that reviews are being read before someone buys a beer or visits a brewery.
Our team of Denver SEO experts at Smart Street Media is recognized as one of the top SEO companies in the industry. Our team takes pride in helping you gain the advantage over your competitors when it comes to local searches.
We help you get your name in front of more consumers that are doing online searches. This means that you get more exposure and ultimately more customers.
It's okay to aspire to be bigger and better, but what about your focusing on your local market? Your customers are in your city, but they may not know who you are or how you can help them. If it means selling more beer or selling more tickets for the Denver Broncos we can help.
Why not focus on beating the big guys?
You are a small business.
Your consumers are local.
You can dominate your market in Google for local search. Smart Street Media makes it their business to know all of Google's top secrets to ranking at the top, making them wildly successful. The results are taking clients in Denver and beyond to new heights in business with successful SEO campaigns.
SEO in Denver – Why Choose Smart Street Media?
Becoming a Google certified partner, and obtaining all levels of the certification for analytics, has given the CEO of Smart Street Media the in-depth knowledge needed to help clients reach the success they desire.
Learning the ins and outs of Google Analytics, SEO, PPC Campaigns, Mobile Advertising, Google Shopping and Video, have given the CEO the in-depth knowledge needed to make Smart Street Media a massive success.
This is because the company has been able to pass on the knowledge to their client's time and time again with every pay-per click campaign. Every client that works with Smart Street Media has gleaned their return on investment with SEO campaigns that go far beyond the industry norm.
The goal for each client is to not only increase traffic due to SEO, but it is also to continue to grow traffic with a successful Denver SEO campaign month after month.
Denver SEO,  Smart Street Media Call Now at (925) 264-9826
Gaining visibility in local searches in Denver is the best way to attract your local customers. How can you be sure that you'll get the visibility you need for massive success?
How You Can Get Discovered in Denver: Understand the Power of Local Search
Utilizing local search in Denver is the key to being found quickly and easily. We want you to grow your business with ease and confidence with the power of SEO. The faster you appear on the first page of Google the sooner you'll boost your business.
This means utilizing the right keywords for your local market, as well as for using maps in Google. What should your traffic from an expert SEO campaign look like?
More than 80% of Denver SEO consumers will call before they visit your business.

These  SEO consumers will also research before they make a purchase that is offline.

More than 60% of these SEO purchases will occur while researching on a smart phone.
This is the reason that ranking on the first page of Google is so vital. Our goal when partnering with you is to help you outrank your competitors.
Will You Experience and Increase in Traffic to Your Website?
You can absolutely get a boost in traffic to your website when working with the experts in SEO. The first aspect of ranking that you should be aware of is your notoriety. Does your community trust you? If you are trusted by consumers in Denver, you'll be ahead of the game.
Google votes for you when consumers vote for you. When your website is trusted, Google will continue to rank you straight to the top. Using a combination of both trust and Denver SEO strategies will help you get the ranking in Google that you need and deserve.
What three things create your recipe for Denver SEO success?
Mentions. These are also known as "citations". Customers will make mention of you, the name of your company, your website, and your address and phone number. The more mentions you get, the more likely your website is to rank well.
Reviews. Ah, reviews are critical. What do your customers say about you? When a customer writes a review on Google or other social sites like Yelp, these reviews will impact your rankings. The more positive your reviews are, the more likely you are to rank.
Links. When links are created back to your website from another reputable website, it helps you rank in Google. You want as many of these links as you can get. Popular websites like your local Chamber of Commerce are highly valuable. When those reputable local websites link to your website it's another positive vote in Google.
Why Your Business in Denver Cannot Live Without SEO
SEO is the acronym for search engine optimization. SEO is what puts your name and the details about your business in front of others. When you focus on local search for your SEO strategy, you will be able to rank in Google as well as other search engines.
SEO at its core isn't just about focusing on Denver for search engines. The heart of a successful SEO strategy for your digital marketing plan is what helps people find you in Denver in any search engine.
There are 3 primary search engines that you want to rank for.
Traffic that is generated through the search engines is highly valuable because it is super targeted. This means that it's targeted to your local area, and it's targeted with your ideal customer in mind.
The more targeted your SEO strategy, the more likely you are to attract your ideal customer every time. Putting it another way, it means that you are finding the customer who is searching for what you offer them. This means more phone calls and more foot traffic.
When search engines can find your website, you win! Traffic from search engines is the key to boosting your revenue. Therefore, SEO is such a vital part of your digital marketing strategy. When your website is not found, you lose your customer to your competitors.
Increasing your search engine traffic means that you'll gain more customers, get more exposure, and ultimately you will get more reviews from those happy customers you serve! This will increase your revenue far greater than any other marketing method out there.
The internal rules of search engine marketing change regularly. This means that Google is making daily changes to ensure that marketing is meeting high-quality standards. When a business isn't high-quality, Google will not show favor to their website.
Your efforts in your search engine marketing will determine your outcome. As a business owner, you won't have time to tend to the aspects of your digital marketing campaign. Therefore, it is vital that you outsource your SEO marketing to the experts.
How Can We Help You Grow Your Business in Denver?
The CEO of Smart Street Media has ranked more than 40,000 keywords on the first page of Google since 2008. That's impressive, but he wants to pass on his in-depth knowledge to you!
Your business can't afford to launch a marketing campaign without expert help in search engine optimization. Smart Street Media has helped generate more than thirty million dollars in revenue for clients since its inception. You can start with a free SEO consultation today!
If your business fails to invest in SEO, your business will fall far behind your competitors. Getting your customers to choose you first isn't just about good service. You need to follow it up with local search engine marketing to put your website on the map.
We believe in your satisfaction, and your satisfaction will come from investing in a proper SEO campaign to drive traffic to your website in your local area. What is your next step to success?
Denver SEO Vision and Mission
We want to help our clients take their Denver business to the next level. Our mission is to create a highly targeted SEO campaign to help drive organic traffic to your website. Investing in SEO that drives organic traffic to your website will lead to overall success in all your online marketing efforts.
Denver SEO Marketing Philosophy
We place the highest value on creating high-quality content and building links from reputable websites. This is what pushes you to the next level in Google and other search engines to build more organic traffic to your site. This philosophy has worked successfully for our clients since 2008, generating millions in revenue and the successful ranking of more than 40,000 keywords.
There is no cost for your initial SEO consultation, and you'll learn more about our full package of SEO services, as well as the credentials of our CEO Kevin Smushkevich. He is a Google Certified Partner and has vast knowledge of SEO and how it works to bring massive success to our clients.
Get your free Denver consultation with Smart Street Media today.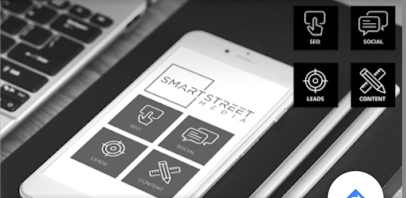 Join Our Success Stories
We hired SmarStreetMedia after dealing with a couple of other SEO agencies that weren't getting us the results we wanted. They were able to get our website from page 2 to the top position on page 1 for 9 of our most profitable keywords. Victor helped explain every step of the process and educated me on how to get the most of our campaign. If you're looking for a one-stop-shop SEO agency, then I would highly recommend going with Victor!

Josh Jennings
CEO - WriteyBoards.com
SmartStreetMedia helped us grow our organic presence from scratch. When we started, we were getting less than 100 organic visitors every month. Now we're getting over 4,000+ unique visitors every month and 30% of our online sales come from SEO. I couldn't be happier with our results!

Nicole Rombeau
Founder - ForTheFurry.com
Let's build Somthing beautiful
Find out why your competition is outranking you with a free SEO analysis.