Houston
Dominate your competition and get your website ranked by the top rated SEO in Houston.
Houston SEO Services
Houston SEO Experts for Marketing: Bringing Life to Your SEO Journey
Houston is big. Everything in Texas is big. Did you know that Houston is known mostly for their space exploration? Big and space go together. This is also true of the oil and energy industry in Houston. Everything is a big deal, not to mention, there are no land-use zoning laws and a lot of rodeo action.
Houston is one of the most populated cities in the nation. This means that it deserves a lot of attention when it comes to SEO. If your business is in Houston, Texas, you should consider how valuable SEO is for your digital marketing campaign.
The city of diversity means Houston SEO specialist should be a vital part of any business that wants to up its game in local search marketing. This means that SEO or search engine marketing should be at the core of your marketing efforts. This is especially true now that all successful marketing takes place through various digital platforms.
Whether you own a place known for Texas-style chili, an energy or oil company, or even Tex-Mex food, you need to consider how easy it is for your customers to find you in a big city. When your customer is performing a local search in Google, can they find you with ease? Do you want your customer to dine at your Creole restaurant before your competitor's restaurant?
This is the reason you need to learn more about SEO and how it can enhance your digital marketing plan.  Houston Local SEO marketing is essential for your success in business in Houston. Still not sure you need help with your SEO marketing.
Houston SEO Real  Statistics Based on Real Online Research 
Here are some interesting Houston SEO statistics that may change your mind.
Houston SEO is more than 87% of consumers will make a buying decision after they have conducted their local online searches using their smartphone. These decisions are usually made within the first 24 hours.

Houston SEO nearly 47% of local business searches in Houston are conducted using Google.

The percentage of those who searched online for a local business comes in at 97%. That's huge!

Houston SEO has more than 85% of consumers researched Google Maps to find local businesses in Houston.
The numbers don't lie. If you are a business owner in Houston, you need to know that these numbers represent the facts of what takes place daily in local searches. These searches are conducted primarily in Google, but consumers are also looking for information about businesses in Houston in Bing and Yahoo!
Our team of SEO experts in Houston is fully equipped to help those who are doing local searches in Houston to find your business and information about your business. The goal is for customers in Houston to find your local business and become your customer.
Are you a business owner in Houston? If so, you need only to focus on how you can outsmart your competitor using SEO for local search in Houston. You shouldn't focus on competing with big names. Your goal should be to dominate the local market in Houston so that customers come to you rather than your competitors.
It's time to focus on keywords that are relevant to your market rather than keywords big brand names have already ranked for. Who is your competitor on a local scale? This is where you need to focus your efforts.
Searching for local businesses on smartphones is up, and this means that investing in local search is a great place to spend. Consumers are turning to their smartphones for everything. Consumers are now conducting almost all their online research from their smartphone. This includes online analysis for items they wish to purchase, as well as reading reviews before they are buying.
Houston SEO Call Us Now for More Information on How to Build Your Campaign (925) 264-9826.
Get Discovered in Houston SEO: Why SEO Matters for Local Searches First
Local search for SEO in Houston can help you build your business faster than any other marketing method. What matters most is who is searching for you and what they want to know about you. Google search and the use of Google Maps is essential for success in any local business venture.
What happens in a local search when someone is looking for you in Houston?
Consumers may search for your business type as well as by the city name, "Houston." (An example would be, "SEO Houston".

Consumers may also search for your business name, and by the city name, "Houston". They may also conduct an online search by typing in the zip code for Houston.

SEO in Houston is valuable for your business. Did you know that more than 80% of consumers in your local area will call first before they visit your company? Many of your customers may still wish to make an offline purchase, but if they cannot find you online, they won't know you exist.
It's important to understand that most individuals always have their smartphone with them. This makes it easy for them to search online while using their phones. More than 60% of online searches using a smartphone will result in a purchase. Therefore, how you rank in Google is extremely important.
Making your investment in the right SEO company in Houston will make a difference in how well your business does. Your local SEO campaign will not only give you greater visibility to those in your city, but it will also result in driving revenue.
When conducting your online search, look at how you show up on a map. Were you easy to locate in all search engines? Was it simple to find you in Google Maps? If not it's time for you to turn to the SEO experts in Houston. Your mission is to outrank your competitors in Houston. You want your customers to come to you first. Don't take the risk!
Can You Drive More Traffic to Your Website from Searches in Houston?
The answer to the above question is always yes! It is possible to drive more traffic to your website from searches in Houston. The first and most crucial factor that plays into how you rank in Google is your notoriety. How well do people know your business? How have you treated your local customers? Have you given your customers a reason to provide you with a rave review online?
This is what it means for your business to have some notoriety. Google is geared to vote for your website when online reviews have been written in your favor. When customers have had a great experience with you, they want to tell everyone about it. The same is true if they had a bad experience. The good should always outweigh the bad. This is how Google works.
Some factors play a role in how well Google votes for your website SEO Houston. These factors are citations, links, and reviews. How do they weigh in your SEO?
Citations refer to when customers mention you online. The more that you are mentioned or referenced online, the better your chances to rank in online searches. Someone may indicate your business, where you are located, and they may also provide your website and phone number. These are all great things, and it helps more people find you.
Links refer to reputable websites that are linking to your site. This is an excellent news for any business. When a website that is well-known or reputable like your local Chamber of Commerce or the website for the City of Houston links to you, it will, in turn, help you rank higher in search engines. It's just like voting in a Presidential Campaign.
Reviews are also a super critical part of how you rank. Reviews are essential, and they can be good or bad. There are numerous review sites including Yelp, Merchant Circle, and even CitySearch. These are all great websites, and they are highly valuable for your business. The better your reviews, the better chances you have of ranking well in local search sites.
Once you have done well with your local searches, it is still essential that you are discovered outside of the city of Houston. How can you make that happen?
Targeted Houston SEO Search is Important Outside of Houston
Search engine optimization is the key to helping your website rank higher in all search engines. Google is the primary search engine, but it is also vital that you rank well in Bing and Yahoo! SEO is designed to bring you more customers, so you need to learn what you should do today.
SEO is not part of web design. SEO is only related to being found in search engines, but it is about helping people find your website. The goal is to get more individuals searching organically rather than finding customers through paid ads. Search engines what people to say great things about you to help you get discovered.
It is a known fact that most organic traffic comes from the three major search engines (Google, Bing, and Yahoo!). The reason that traffic from search engines is so valuable is that it's highly targeted traffic.
When someone finds your business, it is because they found you based on specific criteria. Your visitors have been looking for what you offer because they want what you are offering. What if you could increase the amount of foot traffic you get in any given day? This is what SEO can do for you. It's helping your ideal customer find you and learn more about you.
More traffic that directly results from successful online searches will yield you more revenue than other digital marketing strategies. Your digital marketing strategy for your Houston based business should be focused on local searches. Therefore, you want to focus your marketing on the needs of your customers. When your marketing dollars are invested in SEO, you'll see the results faster.
When search engines cannot find your website for your Houston based business, you won't see the customer. SEO will always give you a high rate of return because it is the primary way in which your customers are researching and communicating in modern times. Losing SEO benefits in local searches to your competitors means you are losing customers and ultimately, revenue.
Increasing your SEO strategy for local search marketing will increase your customer base. The more Houston residents see your name, the more likely they are to become familiar with you and choose you before your competitor. Improving your search engine traffic will increase your exposure. Seeing your name more frequently will help the people of Houston to remember who you are!
Search Engine Optimization in Houston
Search engine marketing changes daily. This is because specific formulas are used to help these search engines determine who puts out quality content. Those who focus on quality marketing in their SEO campaign will rank higher than those who do not. Google changes its formula several times per week to be fair to everyone who is investing in SEO.
Those changes can push your website up or down, and when all pieces of the SEO puzzle are working together (reviews, links, and citations), you'll begin to see the change in traffic to your website and your revenue.
When you own a business, you don't have time to focus on SEO and how it works. Leaving it up to the SEO experts is wise, and it's necessary. SEO in Houston is what we do best at Smart Street Media, and we focus on giving every customer exactly what they need.
How We Can Help Your Business in Houston with our Top Rated SEO Houston Expert Team
It's vital that you learn more about how we can help you boost your business in Houston. Since Smart Street Media began, we have helped clients rake in more than 30 billion dollars in revenue. Additionally, we have ranked on the first page of Google for more than 40,000 keywords.
SEO Houston Smart Street Media Contact US today for your Houston SEO needs.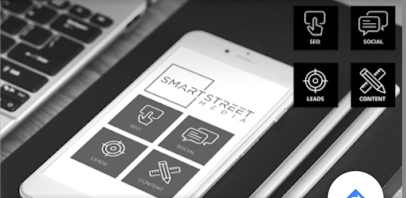 Join Our Success Stories
We hired SmarStreetMedia after dealing with a couple of other SEO agencies that weren't getting us the results we wanted. They were able to get our website from page 2 to the top position on page 1 for 9 of our most profitable keywords. Victor helped explain every step of the process and educated me on how to get the most of our campaign. If you're looking for a one-stop-shop SEO agency, then I would highly recommend going with Victor!

Josh Jennings
CEO - WriteyBoards.com
SmartStreetMedia helped us grow our organic presence from scratch. When we started, we were getting less than 100 organic visitors every month. Now we're getting over 4,000+ unique visitors every month and 30% of our online sales come from SEO. I couldn't be happier with our results!

Nicole Rombeau
Founder - ForTheFurry.com
Let's build Somthing beautiful
Find out why your competition is outranking you with a free SEO analysis.