Los Angeles
Dominate your competition and get your website ranked by the top rated SEO in Los Angeles.
Los Angeles SEO Agency The Top Rated Company
Victor is a certified Google partner and has certifications in all of their specialties such as AdWords, Google Shopping, Google Video Advertising, Google Mobile Advertising, and Google Analytics. The main things that set Smart Street Media apart from any other digital marketing agency are our proven track record of success. The main advantage that of our Los Angeles SEO specialist has over PPC is that you generate extra traffic without having to pay for it. You also see a much higher long-term ROI with search engine optimization compared to pay-per-click advertising.
Why Choose Us As Your LA SEO Company?
Victor has direct relationships with hundreds of editors from top web publications, so we've been able to get our clients on Forbes.com, Inc.com, Huffingtonpost.com, Tech.co, Business.com, and many other niche relevant websites. Google ranks sites based on having links from high authority web pages. This is essential to every online marketing campaigns.
Drive Targeted Organic SEO Traffic for Los Angeles.
With our proprietary method of choosing content topics that are guaranteed to drive traffic, our clients have a history of tripling their organic traffic within the first couple months of our service. Most other search engine optimization agencies and web designers in LA will tell you to produce content aimlessly without doing any research to see if that topic is getting any traffic or if keyword difficulty is easy enough to get your website ranked. We help our client's build the most robust blog posts on the internet, which makes it as natural link bait to help build authority to your website. This is the key to increase your visibility online!
 Los Angeles Best Blogger Outreach SEO Strategy
Our blogger outreach team personally sends out over 4,000 emails every month to help build relationships with websites to get your content published on. With a network of over 3,000 websites, we can kick-start your Los Angeles SEO and social media campaign off from the start, where most other digital marketing companies will take years to establish those relationships to build our quality links. We work with websites in over 20 different niches, from law, real estate, health, fitness, education, technology and many more.
Fully Transparent Reporting & Communication for Los Angeles SEO
From the start of the campaign, you'll have a start to finish the roadmap of our complete Los Angeles SEO company strategy, so you can follow along as we perform every SEO task. We start will a full SEO audit and get all of the technical SEO out of the way at the beginning. We delivery monthly report that will show you every link that we built that month, every task we are going to work on next month and your full metrics of organic traffic and keyword rankings. Everything we do is 100% white hat, so we share everything with our clients. We make sure to provide expert SEO advice to help educate our clients throughout the whole way.
Los Angeles SEO Targeted Search Engine Optimization Campaigns 
If you're looking to drive targeted leads and don't want to spend money until you book an appointment? Then our targeted lead generation campaigns are for you! We'll design a website from scratch and make sure to focus on all of your target service areas. Once the website is built, we perform a rigorous SEO campaign to help drive local organic traffic which results in calls for our clients. Since we generate all of these leads through SEO, we'll only charge you when you book an appointment or sale because we don't have to expensive pay-per-click advertising prices. We've specialized in the home improvement industry and have generated over 10,000 calls last year for our clients. We can build out websites in any niche as long as our clients have 10+ service locations. This is the perfect option for franchises.
User Acquisition With SEO in Los Angeles
If you have a mobile app that you need help with driving new downloads to then our AdWords pay per click user acquisition program is the perfect solution for you. We've personal grew startups to 100+ million dollar companies by driving 100,000's of app downloads to their platform. Easily scale your mobile user acquisition strategy with Google AdWords UAC campaigns that make it easy to manage and advertise across all ad platforms. This is the fastest way to grow your business and your overall visibility on Google.
Get A Free SEO Analysis From A Local Los Angeles SEO Specialist
If you're tired of not getting results from your previous Los Angeles SEO agencies, then contact us today and we'll make sure that you dominate your competition in the organic search results!
Los Angeles SEO
If you own a business or a website and want to grow the company to a more significant point, you'd benefit from SEO. SEO in Los Angeles, which stands for search engine optimization, can increase the amount of traffic your website receives. This can then cause a boom in your business. If your site is improperly optimized for various different search engines, you're likely losing much needed business and customers to some of your competitors.
According to multiple studies conveyed from search engines, when people use the internet, about 93 percent of users begin their search or experience through the use of a search engine. In other words, the majority of people type what they're looking for into a search engine and base their website choosing on the top results outputted. The best way to grow your business is by being aware of this statistic and taking the appropriate measures to get the most brand awareness as possible.
If your company is lacking the level of business you've hoped for, Smart Street Media's Los Angeles SEO can help you out. We can derive an effective and efficient search engine optimization plan for whatever kind of business you have. Our company has been rated the number one Los Angeles SEO company since 2008 – that's 11 years in a row! No matter what help you need, Smart Street Media has you covered. Let's take a look at everything search engine optimization to determine how exactly you could benefit from our program.
Los Angeles SEO – What is SEO for?
As mentioned previously, SEO stands for search engine optimization. A great way to better understand what search engine optimization is by picturing a librarian. As you're probably familiar with, librarians should know all of the information in each and every book. This gives them the ability to recommend a specific book for someone based on what that person is looking for. This is the same concept that search engines follow.
Search engines have algorithms used to read and categorize every single website on the internet. This allows them to use keywords and concepts to create a general description of each site. If someone searches words into the engine that relate to what the website is about, it is more likely to appear higher on the list of website results.
Marketing your website and catering it to the algorithms used by various search engines ultimately increase your chances of appearing higher through all searches. This means you and your business can almost trick the system to getting you a higher rating on the list. As long as your material directly relates to the criteria, an individual is searching for, and if your website utilizes critical aspects of search engine optimization formulas, you can have a website at the very top of plenty of search engine results.
The better you follow the formulas and algorithms associated with various search engines, the more competition you'll beat through web usage.
Vital Aspects of SEO Algorithms in Los Angeles
When optimizing your website, plenty of aspects must be considered and implemented in order to achieve the highest functionality. Search engines organize the relevance of each website in terms of a search result with a formula. This formula includes different features that should be contained in every optimized site, which are called ranking factors. The more ranking factors you have, the better your results will be. With this, it is essential to keep in mind that most individuals remain on the first page of search results when using a search engine, so aim to have your results as high up as possible.
Smart Street Media can help your website become search engine optimized to the best of its potential. We include all of the essential ranking factors on every website we work on and ensure your site fits solidly into SEO standards. The different features that should be included for the highest quality search engine optimization are listed below.
Los Angeles SEO Wording
Search engines primarily read through every link and website that exists on the internet. With this, every word is measured and recognized. For example, let's say you search any word into a search engine. The engine will then identify exactly what websites contain the word used and only provide you with those results. When more relevant words are used that relate to what the user is searching and what your website and business are about, the more likely you are to show up in search results. Using the right and most common words searched for by millions of internet users increases your chances of brand recognition and acknowledgement on various search engines.
If you are unsure of the most frequently searched words related to your company, Smart Street Media can help you out. We have generated formulas that identify the best words, according to proven statistics, that should be included in your website to increase traffic greatly. We are able to run diagnostic tests to determine the work that can be done to help your company's website.
Los Angeles Titles for SEO
Having a relevant title page on your website is another aspect that can determine how high your website ranks amongst your competitors. This is because similarly, a title of a book, the title of a website determines exactly what your website will be about. Your website's specific title on an individual page may be one of the most important factors of search engine optimization, as it can greatly help reduce different articles or websites that don't relate to what the customer is looking for. The title helps the search engine organize and determine how close your article is to the user's needs. For example, let's say someone searches for a website title of "Top 10 Best Los Angeles SEO Companies." They will then receive a list of articles and sites either with this exact title, or about the best los angeles SEO specialist on the market. This narrowed field is possible due to solely the article title.
Smart Street Media can help your business determine the most relevant and best titles to name your pages. We have plenty of experience and know exactly what internet users search for, and how the search engine formulas interpret results.
Inbound and Outbound Links
People are more likely to choose a website that has trusted and reputable information. The number of links that point to your specific website can greatly influence the amount of traffic you receive and how high on the search engine results your company shows up. This is because search engines treat links as recommendations. If you have more "recommendations", your business is thought to be more reliable and therefore show up higher in results. It is essential to recognize, though, that you cannot just have randomly set-up websites with your links plastered on them, as search engines can pick up on this as well. Your recommendations must be valid. If your website is recommended on higher ranked sites, this can be more beneficial than being ranked on smaller, less-known websites as well. It is best to have your information spread across other websites naturally.
A second way that links matter is by including outbound links to reputable sources. This will not only increase your traffic, but it can help search engines recognize that you are recommending "products" to others. This increases the reliability of your website.
The more relevant links that you have either connecting to your website from a different one, or to a separate website, is a great way to increase your site's traffic.
Activity
A final aspect of search engine optimization that is a highly significant factor in promoting your website has consistent website activity. All search engines focus on whether your website has been updated or if the information has been added to it recently. The more you post, the better "score" you receive in this section. This is important because it shows the search engine that you care about your customer base and are constantly including new information to better the customer's knowledge and understanding of your company or what they're looking for. The more you update, the more likely your information is to be accurate and relevant.
A second reason why having high activity on your company's site is essential is because it will help show that your business could greatly increase soon. People tend to pay more attention to sites that are updated, and therefore you can have a fast-growing site on your hands. Search engines will promote faster growing sites.
Here at Smart Street Media, we can help you create a schedule for posting new information in order to make sure your information is updated and more relevant than your competitors.
All of the Above Combined
When you're up and coming website contains all of the most important search engine optimization ranking factors, you're likely to see a great impact on business over time. It is often difficult to handle this website optimization on your own, so Smart Street Media can develop a plan for you and help you become higher on search rankings with little hard work. Our formulas are specialized to pinpoint exactly where your website needs work, and from there we can recommend ways to update it.
Since standards of search engine optimization are consistently changing, it is important you keep a note of these changes. If you don't have a way of noticing these changes, lucky for you, we at Smart Street Media do. Our equations, formulas, and algorithms change as search engines' ones do, and therefore we can assure you great results. Letting us work with you here at Smart Street Media can give you unique website and increased traffic results.
Why Does Your Site Need Search Engine Optimization?
There are plenty of reasons why you should optimize your website for search engines. The process of doing so can greatly impact your company in various positive ways. The more people that use the internet a year, the better of a chance you have to be recognized when using SEO. Thankfully for you, there are over 1.5 trillion, and growing, searches completed by people on search engines like Google per year. This means that without optimization, the odds of your business reaching the first page or top results is pretty low. When you use search optimization, you narrow down plenty of other options of websites and thin out the competition severely. High quality search engine optimization can significantly influence how well your business functions. Let's take a look at the ways in which SEO can help your company below.
Increases Inbound Traffic
Statistically, over 50 percent of individuals click on one of the first three options produced by a search engine. On top of this, over 70 percent of people never pass the first page of these same search results. That means in order to have the possible traffic on your website, you must at least be on the first page of search engine results. If not, you're losing over 70 percent of your business to top competitors. The better your search engine optimization is, the higher on the search results your business will be.
The best way to reach the top of the search engine results and have the highest rankings is by optimizing your website to the best of your abilities. If you're unfamiliar with how to do so properly and efficiently, Smart Street Media can help. We have plenty of number one rated words and results that are sure to increase the amount of business you receive.
Up Brand Awareness
If you are unfamiliar with what brand awareness is, it means the number of people that have heard of your company before. The better your company's brand awareness is, the more customers you'll receive. The thing about brand awareness is it causes a domino effect with the size of your business. The more brand awareness you have, the higher your business will rank. This is because when you have more people familiar with what you offer, they tend to recommend your company to people they know, or they continue to shop or work with you.
Search engine optimization can help with brand awareness by bringing your website result to the top of the first page of search results. This will familiarize people with your company name and make it more likely they check you out. The higher you rank, the more people will click. As mentioned previously, people tend to stay on the first page of search engine results. If you make it to the top of the page, many people will be able to see your name and embed it into their memory.
Smart Street Media can help you and your business grow into a bigger, well-known brand name. The higher we get you on search rankings, the more business you'll get. Thankfully, we have had plenty of top results and can guarantee you a fantastic outcome.
Higher Level of Customer Interaction
People love companies that are capable of interacting with their customers. It builds a higher level of trust, as it makes them feel that they are cared for within the company. The better optimized your website is to search engine results, the higher your name will be within the search results. This causes higher brand awareness and ultimately leads to more service. The more business you receive, the better customer service you'll need to have. This is because people will feel more comfortable doing business with those whom they know have their back and won't disappoint them. You'll be able to increase the communication between you and your customers, which will lead to additional business down the road.
The better you treat your customers, the more business you receive. Similar to brand awareness, this is also a domino effect. As you get recognized more, you have more of an opportunity to please and impress your customers. The more you impress your customers, the more people who will want to do business with you.
If you aren't getting contacted much by customers from your website, it is safe to say you're losing business to your competition. By letting Los Angeles SEO company, Smart Street Media, help you out with your search engine optimization, you'll be open to more beneficial customer interaction. Our top-notch level of results will get your company where you've always imagined it to be.
Easy to Navigate Website
Search engine optimization isn't always just about the content of the website, but what it offers the customers. If people don't enjoy the way your website is set up, they'll leave the site and most likely head to your competitor. Statistically, it only takes seven seconds to make a first impression, so your website must make someone intrigued within that first short amount of time. User friendly websites are vital to having an efficient website that draws constant attention and holds a steady flow of customers.
The lower the bounce rate of your website, the higher in search engine results you'll be. Bounce rate has to do with the amount of time that people remain on your website. If they tend to stay and leave almost immediately, your bounce rate will harm the ranking of your website. In order to have a low bounce rate, you need to have a website that is easy to navigate.
In order to have a website that is easily navigable, it must be well-structured, clean looking, and have all the information the customer may need at first glance or in a location easy to find. This includes contact information, information about your company, and any relevant details about your business.
The better your website is organized, the more people will be satisfied with your website and company. This could ultimately increase your retention rate. If search engine optimization is done correctly, you'll have a beautifully created website that has everything your customer may need on it. Smart Street Media SEO can improve the way your website looks by giving it a beautiful aesthetic combined with perfect content.
Search Engine Optimization Can Help
If you notice your business is not operating to its full potential, or if you're lacking customers and losing them to some of your competition, it would greatly benefit you to optimize your website with search engine optimization standards. These standards will significantly impact the way your customers see your website and how frequently your name comes up when your website's themes are searched.
Optimizing your website on your own may seem complicated, and that's why Smart Street Media is here. We can help you increase the ease of navigation of your website and cater the content to specific SEO standards. The better your search engine optimization, the more business your company will see. Smart Street Media can improve the level of business you receive much.
Los Angeles SEO Smart Street Media
Smart Street Media Los Angeles SEO has been in business since 2008. Victor Smushkevich, a certified Google partner, has been running the company ever since. He is a very experienced individual who is specifically trained in all things Google. For example, he can help your company out with search engine optimization since he's qualified in AdWords, Google Shopping, Google Video Advertising, Google Analytics, and Google Mobile Advertising. All of these are qualities you'll need to be number one in search results. If you have a company that sells the product, he'll be able to ensure your products and materials reach high in the shopping tab. If you have videos that promote your business, he can help with this as well.
When you work with Smart Street Media to optimize your website for the best search engine results, you'll never be disappointed. You'll always receive the best results with Smart Street Media. They are rated number one in Los Angeles for search engine optimization and have been since their start eleven years ago.
If you're in need of website search engine optimization and don't know where to begin, Smart Street Media can help. With all of the great services they provide to you, you'll have your business running optimally and beating the competition in no time.
What Services Los Angeles Smart Street Media Offers
Smart Street Media is a full-service search engine optimization company that can help you with all of your website's needs. In a world that is currently technology driven, you need to make sure you have the best website possible. In order to have the best website and business derived from it, search engine optimization can help. There are various forms of search engine optimization, though, and all of them do different tasks to help your company. The more of these services that are used on a website, the more likely that website is to reach the top of the search results list. Thankfully, Smart Street Media offers plenty of services to cater to the benefit of all businesses. Regardless of what kind of company you have, these strategies and services will work for your website. These are based upon typical search engine searches from everyday people looking for great products and the population's patterns in terms of internet usage. Listed below are some of the operations that our Los Angeles SEO experts can help you with.
Los Angeles Search Engine Optimization
As we've been discussing above, the main service Smart Street Media helps our customers with is search engine optimization. Everyone can benefit from great search engine optimization, as it increases your chances of getting noticed and heightens brand awareness for all companies. Smart Street Media is particularly great for search engine optimization because our business is fully based around SEO. Experts help your website bring elements of your website up to Google and other search engine's standards. We help you incorporate everything the search engine algorithm needs to be placed high on the list of results. One key thing to boast about is how Smart Street Media has had customer links placed on well-known and busy branded websites and companies like Forbes.com and Huffingtonpost.com. This shows how effective we are at optimizing your company's website.
Los Angeles company Smart Street Media can greatly help with your search engine optimization, as this is what our company was built upon.
Content Creation
Having a great website is not only about promoting your business, but the containment of high-quality content. If your webpage does not have accurate or entertaining content that customers want to see, you'll lose beneficial customers to the different competition. The more competition you have, the better you must have your content.
Thankfully, Smart Street Media helps create a plan and schedule of top content to post on your website. We help all of our customers generate content and topics based around what statistics show the population is interested in. This is difficult for individual business owners to do by themselves as it requires a lot of knowledge about how to analyze the typical search engine search that relates to your specific business. Having an intermediate company like us that can help you develop amazing, interesting content is excellent for your business. Smart Street Media can help perfect your website by helping you determine the best information and titles to include across your website.
Los Angeles SEO Reputation Management
One other valuable service that Smart Street Media offers customers is reputation management. For those who are unaware of what reputation management is, it is how your company's public reputation is handled. This ultimately regulates negative feedback, reviews, or scams from appearing at the top of search engine recommendations when your company is researched. When someone sees a negative comment about an aspect of your business, they may feel inclined to stop doing business with you and head to a competitor of yours. These complaints can be diverted to the bottom of lists with our help. Reputation management can help your customers see all of the positive reviews and aspects of your company before seeing the false negative accusations.
If nobody is currently managing your reputation online, you would benefit from Smart Street Media's help. This is because you can lose business with one negative, immature, or nasty comment. Let Los Angeles's top SEO company help you manage your media online today.
Choose Los Angeles SEO Smart Street Media and Get Started
If you're currently looking for the best search engine optimization company in Los Angeles SEO to help your business grow exponentially, Smart Street Media has you covered. We can increase your web ranking significantly and get you noticed by plenty of customers in an instant. Just by fully optimizing your website is likely to generate you more business and make the competition hotter. For evidence, we have over 40,000 words on the first page of Google searches, have had clients featured on big brand websites, and have been the number one SEO company in Los Angeles for eleven years in a row.
Smart Street Media can help you increase your business and revenue significantly without costing you the time of doing the search engine optimization yourself. If you're interested in working with us, get a free SEO analysis from us today! Just follow the link on our website.
Los Angeles SEO specialists, you'll have the best web results of your company's lifetime with the support we at Smart Street Media offer you Los Angeles SEO.
Los Angeles SEO Start your SEO today, and increase your company's business significantly!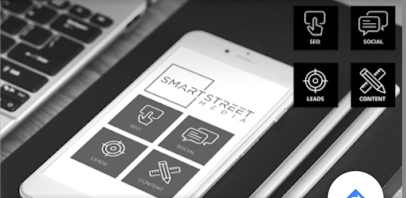 Join Our Success Stories
We hired SmarStreetMedia after dealing with a couple of other SEO agencies that weren't getting us the results we wanted. They were able to get our website from page 2 to the top position on page 1 for 9 of our most profitable keywords. Victor helped explain every step of the process and educated me on how to get the most of our campaign. If you're looking for a one-stop-shop SEO agency, then I would highly recommend going with Victor!

Josh Jennings
CEO - WriteyBoards.com
SmartStreetMedia helped us grow our organic presence from scratch. When we started, we were getting less than 100 organic visitors every month. Now we're getting over 4,000+ unique visitors every month and 30% of our online sales come from SEO. I couldn't be happier with our results!

Nicole Rombeau
Founder - ForTheFurry.com
Let's build Somthing beautiful
Find out why your competition is outranking you with a free SEO analysis.