Sacramento
Dominate your competition and get your website ranked by the top rated SEO in Sacramento.
Our CEO is Victor Smushkevich, and he is a world-class SEO expert that has been working diligently in Sacramento since 2008. One stunning statistic that truly displays how talented Victor is, is that he has ranked on the first page of Google for thousands of keywords – 40,000 to be exact!
Victor is certified everywhere that it matters: Adwords, Google Shopping, Google Video Advertising, Google Analytics, and Google Mobile Advertising, and is a certified Google partner. There are all sorts of self-professed SEO experts out there, but very few of them have the kind of provable track record that Smart Street Media has. The beauty of SEO, over PPC, for example, is that search-engine optimization often means a greater return of investment, since traffic is generated strategically, in ways that don't require large sums of money.
SmartStreetMedia has great relationships with editors in world-renowned publications, which is why our clients have been featured on Forbes.com, Inc.com, Huffingtonpost.com, Techn.co, Business.com, and many other websites, often in specific and strategic niches.
You can hire any SEO "professional", or you can choose a true world-class SEO expert. Contact us today, let us know exactly what you need, and we can make sure that you dominate your competition!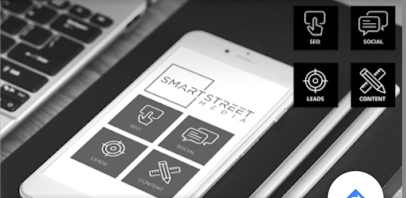 Join Our Success Stories
We hired SmarStreetMedia after dealing with a couple of other SEO agencies that weren't getting us the results we wanted. They were able to get our website from page 2 to the top position on page 1 for 9 of our most profitable keywords. Victor helped explain every step of the process and educated me on how to get the most of our campaign. If you're looking for a one-stop-shop SEO agency, then I would highly recommend going with Victor!

Josh Jennings
CEO - WriteyBoards.com
SmartStreetMedia helped us grow our organic presence from scratch. When we started, we were getting less than 100 organic visitors every month. Now we're getting over 4,000+ unique visitors every month and 30% of our online sales come from SEO. I couldn't be happier with our results!

Nicole Rombeau
Founder - ForTheFurry.com
Let's build Somthing beautiful
Find out why your competition is outranking you with a free SEO analysis.