Sacramento
Dominate your competition and get your website ranked by the top rated SEO in Sacramento.
Sacramento's SEO Experts – #1 SEO Consultants Since 2008
Dominate your competition and get your website ranked by the top rated SEO in Sacramento
Sacramento Search Engine Optimization – Experience an Organic Traffic Boom
Online visibility for small and big businesses alike is important in this modern day. Attracting new customers who engage with your content can be difficult, especially if you're beginning the journey of building a business online. Other agencies in Sacramento will guide you through their process of gaining new traffic, but few of these agencies have the proven track record that demonstrates powerful results.
Smart Street Media in Sacramento is a forerunner in the world of search engine optimization because we have developed a foolproof method for driving organic traffic to websites in every stage of development. The importance of creating content that utilizes the most effective keywords is our strong suit, and this allows us to bring hard-hitting traffic numbers back to our clients.
What is Sacramento SEO all about, anyway?
Search engine optimization, or Los Angeles SEO, is a buzzword in the online community. Everyone is talking about SEO these days because they know that having a website curated with a strong knowledge of how SEO works lead to palpable business growth. This is one of the main reasons why someone like you would come to the experts here at Smart Street Media.
Using proper SEO tactics leads to your website being on the first page of a search engine's results. Imagine going to Google and searching for your site only to find that it's nowhere near the first page, but much further down the line. It's a bit panic-inducing. I know as well as you that that first Google page is the most effective way to be seen by people interested in the services that you offer.
The less popular pay per click models, or PPC, often leave businesses, bloggers and website owners of all types struggling to bring traffic to their websites. SEO is a free way to extend your visibility online, making it the premier avenue for gaining organic traffic. The experts here at Smart Street Media will help you strategically tackle the task of overhauling your website's keywords and bring more people to your website in just a few months.
Understanding how search engine optimization works can seem very daunting at first. Simply, put search engines apply an algorithm that brings results to the first page a person sees when they search. The results you see when you search on a website like Google or Bing are ordered by what the algorithm determines to be the most accurate result that the person searching may want to see.
An SEO strategist's goal is to make sure that the content on your website is picked up through keywords in a search, bringing your website to the top of the results in your particular area. Determining what your website content should contain is one of the first steps in securing a top spot in the search results, meaning more traffic to your site.
Properly using SEO as a marketing tool has become an invaluable asset to invest in for every kind of website, and Sacramento's Smart Street Media is waiting here to help you achieve your digital marketing goals.
Optimize, Optimize, Optimize
The big questions most of our clients have tended to be the same.
How do I make sure my website stays on top of trends?

How do I know which words to use as keywords in SEO?

Do the words I use in the titles of my online content matter?

Does load time affect my website's online visibility?

How often should I update my site?

How many website links are too many website links? These are all great questions, but trying to figure out the answers on your own may seem like a task best left to, well, an expert! Luckily, we have all the answers to these questions and the talent to back up our knowledge. Let me give you a big breakdown.
Sacramento SEO – Keeping You Trendy
Staying on top of trends is a very large undertaking. Major search engine companies such as Google are constantly altering their algorithms to ensure that each user across the globe is getting the best out of their searches.
This quickly becomes an issue for individuals running their websites because these trends take the entirety of the internet into account. Wrapping your head around that is hard enough as a general concept, and applying that knowledge to your website is on a entirely different level.
Our team at Smart Street Media follow these trends daily. We focus our attention on balancing web content and mobile content to ensure that your website is being recognized on all the available platforms a potential client may find your site through. This means matching what someone sees on the go to what is viewed on a desktop.
Branding yourself online is as essential as having successful keywords in your online content. When people search for you online, every mention of your company, your name, your reviews, your reputation is taken into consideration when a search result comes up.
A clean online appearance is important, and we are here to help you create relationships with your clients that make you instantly memorable and recognizable. Having an online presence doesn't just mean having a webpage anymore. With the rise of social media over the last two decades, we've seen how everything online is on stage for the world to see.
Every mention of your brand on social media is being considered when your brand is being searched for. Smart Street Media will help you cross-reference the content of your social media presence with your business's website, pulling together everything that makes you a whole company and maximizing the potential of search engine results specific to your brand.
Sacramento SEO – The Key Elements of Keywords for your SEO
Anyone who has had even the slightest interest in search engine optimization and how it works has heard about keywords. It's one of the most important aspects of using SEO successfully for your business. Keywords sound exactly like what they are. When a search engine is used to look for anything online, the words used to search for the desired information lead to what the highest ranked webpages are that use those specific words.
The frequent use of words that are specific to your brand in the content of your website makes your webpage more likely to be found in a search engine's search. This is important when considering that your competitors have the same goals related to exposure as yourself, and they're probably trying to make a point of standing out when their brand or brand-related information is searched for online.
This makes the biggest question everyone has on this topic the same across the board. What are the best keywords for me to use on my site? That is an excellent question, and the answer is you don't have to figure it out on your own! The beauty in hiring our Sacramento SEO company Smart Street Media is that we know exactly which keywords would be the most effective for your brand's online visibility.
Sacramento SEO – A Great Title Makes a World of Difference
People wonder if the titles of their articles are important when they're considering the implementation of search engine optimization for their site. The answer is simple: YES. Absolutely yes. The titles of your articles draw people to read your content. Having keywords in your title make your articles on your website or blog more likely to be found on the first page of a search engine's results page.
The real goal is to make your titles match what people are most likely to search. Having a title that is detailed and specific to what you want to share with your online viewers and what they want to see will kick the traffic up on your site. A search engine's algorithm predicts what the information that you are trying to share with potential viewers is about based off of the information in your titles, the URL links that contain the words of your title, and the content of your webpage.
Figuring out what the best words to theme your titles with can be an overwhelming task. Ensuring that the summation of your title directly connects with your content is important. The Sacramento SEO experts here at Smart Street Media have the certifications and industry wisdom needed to know what words will bait search engines into pulling your site up in the first page of results in a search. Based on our track record, we can guarantee substantial increases in traffic to your site within just a few months.
Sacramento SEO – Loading, Loading, Loading…
Every internet user has had experiences on a website that takes an eternity to load. People who come across these lengthy load times tend to lose interest in the website that they're using because it takes too long to see the content on the site. In the fast-paced world, we live in. It's important to be mindful of people's time. A slow website can be detrimental to your visibility.
The Sacramento SEO experts here at Smart Street Media want to help you create the best content possible using our expertise in search engine optimization, but we also want to ensure that your website is an efficient stop for anyone looking for more information about your company. People want to absorb the information they seek quickly, and we can help you boost the speed of your site with our expert diagnostic tools. Trusting us to decrease your load time and build a strong presence through SEO is what we are made to do, and we strongly suggest reaching out to us here in Sacramento for a free consultation.
Sacramento SEO – Strength Can Be Found in Good Links
If you think of links as a way to acknowledge other important websites and use them as a way to recommend other webpages online and boost your visibility, you can begin to understand why having strong links on your site is important. Links from other websites to yours or from yours to other websites give the linked pages a reputable nudge when a search engine looks for the content related to the respective websites.
It's important to have both inbound and outbound links that strengthen your brand's connection to the industry that your website represents. The ideal is to have your website linked within as many other websites as possible, building the relationships between relevant information related to who you are and how you are represented.
The greatest issue lies in convincing other websites to host links that lead to your webpage on their site. The best way to convince other websites to use your information on their site is to keep the content on your website and the information relative to your brand fresh and relevant to your industry. This can be very time consuming, but our Sacramento SEO experts have the best solution to these problems right here at Smart Street Media.
Sacrament Smart Street Media The Best SEO Company in your Area
The SEO experts at Smart Street Media have well-built connections to major websites that are recognized the world over. Our team has worked with huffingtonpost.com, forbes.com, business.com, tech.co, and other powerhouse websites that you've heard of. Our relationship with these websites gives us the credibility and reputation needed to boost traffic to your site, making your website or blog one of the top hits in a search engine's results.
Sacramento SEO – Update Every Day to Keep the Traffic Coming Your Way
Keeping your website consistently updated is a very important part of utilizing search engine optimization. Every search engine looks at the content of your website and determines how long and how often you update the content on your site. Essentially, posting frequently keeps you relevant and ranks you higher when a search engine looks for content that your brand represents.
You may wonder why this is important. Considering that the content on your website holds relevant information for your brand across the board, you may think that it isn't necessary to update your site monthly, weekly or even daily. The reason why it's essential to do this is that it tells the search engine's algorithm that you are interested in engaging with the people looking for services that you offer.
How frequently you update your site will tell a search engine that your business may be growing. There are millions of website online dating from the dawn of the internet that do not get used by anyone today. Imagine searching for a product or company that is relevant and producing quality content, but the links to their site get drowned in the search results by webpages that were created in 2002 and haven't seen traffic in years. It would be frustrating for the user to see all these dead websites and not be able to find what they'd intended to.
Updating your webpage frequently allows for search engines to keep up with your active website online. You're also more likely to attract new traffic if a person sees that you are keeping up with the day-to-day internet growth and trends. A search engine is bound to push your website to the top of the search page if you are making a point of keeping relevant content churning out on your webpage.
Content scheduling can be meticulously planned ahead of a coming day, week, month, or more. This is something that will boost your visibility and keep you from having to stress the critical job of creating exceptional content every day. The Sacramento SEO experts here at Smart Street Media can help you schedule content to be posted on your site frequently with every element that makes for a top ranking website.
Sacramento SEO – Building Trust With Us and Your Brand
I'm certain that by now, your interest in search engine optimization and how it works has catapulted you into wanting strong and relevant brand awareness for your website or blog. The benefits of using a company that has produced exceptional SEO results is that you can have that for your own website. Smart Street Media has been the frontrunner in SEO expertise since 2008. Having 11 years in the business has allowed our company to keep a close eye on how the search engine optimization industry has changed and grown over time.
We are a multifaceted company with the ability to take on any task that may seem too big for the uplifting of a brand's internet visibility by a single individual. Tackling the tasks related to increasing traffic, boosting brand awareness, social media engagement, using keywords, and high profile linking are all aspects of our team's expertise. With our having over 40,000 keywords on the first results page of a Google search, we can confidently demonstrate our power in using search engine optimization to the benefit of all of our clients.
Sacramento Successful SEO
With over a decade of grounded results in our industry, we can guarantee that you will blow your competitors out of the water with our services here at Smart Street Media. Our in-depth understanding of major search engines and their algorithms and how they are changing every day will help us help you find your way to the top of any major search engine page, including the big names like Google and Bing.
You've come to our website today to decide whether or not we can be of service to you, and the answer is yes. Today is the day that we can begin to change your brand's online presence for the better. Our experts here at Smart Street Media in Sacramento will take the time to help you determine your goals and plan for your website's future.
We suggest reaching out to us to set up a free SEO consultation. We promise to give you an experience that is structured around your needs and the goals you have for your business. Your vision is achievable, and we are here to cater to your unique desires. Our goal is to help you stand out and above every other website on the internet. Choosing to work with our SEO experts here in Sacramento at Smart Street Media will change the course of your business for the better, boosting your online presence and bringing you the clients that will keep you at the top of the game.
Sacramento SSM SEO Give us a Call Now! And Get Free Estimates.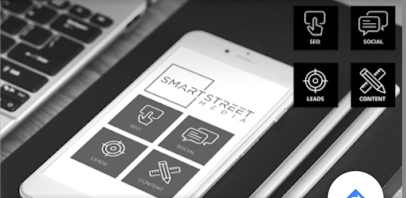 Join Our Success Stories
We hired SmarStreetMedia after dealing with a couple of other SEO agencies that weren't getting us the results we wanted. They were able to get our website from page 2 to the top position on page 1 for 9 of our most profitable keywords. Victor helped explain every step of the process and educated me on how to get the most of our campaign. If you're looking for a one-stop-shop SEO agency, then I would highly recommend going with Victor!

Josh Jennings
CEO - WriteyBoards.com
SmartStreetMedia helped us grow our organic presence from scratch. When we started, we were getting less than 100 organic visitors every month. Now we're getting over 4,000+ unique visitors every month and 30% of our online sales come from SEO. I couldn't be happier with our results!

Nicole Rombeau
Founder - ForTheFurry.com
Let's build Somthing beautiful
Find out why your competition is outranking you with a free SEO analysis.