San Antonio
Dominate your competition and get your website ranked by the top rated SEO in San Antonio.
San Antonio SEO Experts – #1 SEO Consultants Since 2008
Dominate your competition and get your website ranked by the top rated
SEO in San Antonio
San Antonio SEO and the SEO Boom
Here in San Antonio, Smart Street Media has made a name for itself as the #1 SEO agency in the area. Our business has been making big moves in the world of search engine optimization since 2008, making us the leading company in our expertise.
We have worked with major names recognizable everywhere. Companies such as forbes.com, HuffingtonPost.com, business.com, and tech.co have worked with us in the past and trust our proven track record. Our reputation precedes us, and our ability to help small businesses stand out amongst the vast sea of websites that exist online is exceptional.
Search engine optimization, or SEO, is a strategic concept that can be hard for a beginner to wrap their head around. If this is your first time diving into the subject, you've come to the right place for answers. Having some background knowledge of how SEO works will help you determine what your goals are and how to proceed in achieving those goals.
To understand how search engine optimization works. First, you have to understand what it is. When a person uses a search engine to find information on their subject of choice, major search engines such as Bing or Google use the words a user types into a search box to produce results relevant to that search.
The first page of results you see in one of these searches is the accumulation of incredibly large amounts of data from all across the internet configured through the search engine's algorithm to rank the most relevant results by its related content. In essence, SEO is the optimization of the content within a website for the sake of ranking high in any of the possible searches one person can make.
Understanding this is very important for the successful use of SEO to bring traffic to your website. There are a lot of factors that are taken into account to make every single search on these search engines as fruitful as possible for the user. Smart Street Media has 11 years of expertise in tracking trends, algorithm changes, and popular keywords to help you boost the visibility and traffic of your website daily.
San Antonio SEO – How to Use SEO to Boost Your Web Presence
An individual taking on the task of understanding search engine optimization and the sophisticated tools needed to build a website with content that is structured for successful searches that rank high enough to make it on the first results page is an incredible feat. Not every person with a website has the time or the ability to learn how to utilize these essential SEO skills to market themselves digitally in a reliable manner.
Luckily, our San Antonio SEO experts at Smart Street Media are masters of search engine optimization and can help you achieve each of your clear goals efficiently. By using popular keywords in the titles of your website or blog's articles and within the content of your website, we can help you boost your traffic and visibility within a few months.
Staying on top of changing algorithms and trends can be overwhelming, but our expert SEO consultants at Smart Street Media have the qualifications and certifications to do just that. We use our knowledge to increase your web presence by keeping a watchful eye over every element that has been proven to make increasing web traffic possible.
Simple things like website page load time can deter potential clients from staying on your website and viewing the content relative to your business. This is detrimental to a blog or business because your viewership is what drives brand representation and sales. Properly designing a website to maintain an adequate load time is essential to every blog and business website. We keep a constant eye on the elements in your site that could prevent your pages from loading quickly to help keep your viewer engaged in your content.
As our 11 year history in search engine optimization has shown us, keeping content fresh and engaging is fundamental to rank high on major search engines. Google and Bing, amongst other search engines, take your website updates as a sign that you are trying to interact with the people who are interested in your industry.
These search engines take consistently updated content as a sign that your business is growing. Using the same concepts to keep their content interesting for their users, search engines see ranking websites with increased traffic as a way to boost their reputation. The list of top ranking search hits are constantly changing, therefore their top ranking websites are as well. Our track record shows that we have the desired tools to keep up with these ever-shifting platforms.
Taking these principles and putting them into practice helps us understand why there is so much importance in ensuring that the content of your site is constantly changing. Our SEO consultants here in San Antonia at Smart Street Media are experts in content scheduling for social media, mobile sites, and desktop websites. We will take your brand and its vision and form a remarkable digital marketing plan that will extend your reach online in your area and beyond with our San Antonio SEO experts.
Search Engine Optimization – Getting the Ball Rolling with San Antonio SEO Experts
Now that you've got a firm grip on the concepts of how SEO and digital marketing work here at Smart Street Media in San Antonio, you're probably wondering what the best course of action would be for yourself and your business.
San Antonio SSM SEO Services
It's easy! We offer our services to clients from all walks of life, and we take pride in walking through your goals with you to determine what the perfect digital marketing plan for you will be. We suggest reaching out to us to set up a FREE consultation. We will design a plan of attack for your website and help you cultivate the vision you have for the growth of your blog or business. As San Antonio SEO experts, we guarantee that our consultants at Smart Street Media will deliver outstanding results that will elevate your business to new heights.
San Antonio SSM SEO Give us a Call Now! And Get a Free Estimate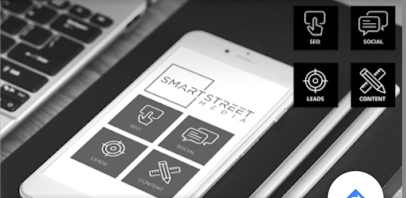 Join Our Success Stories
We hired SmarStreetMedia after dealing with a couple of other SEO agencies that weren't getting us the results we wanted. They were able to get our website from page 2 to the top position on page 1 for 9 of our most profitable keywords. Victor helped explain every step of the process and educated me on how to get the most of our campaign. If you're looking for a one-stop-shop SEO agency, then I would highly recommend going with Victor!

Josh Jennings
CEO - WriteyBoards.com
SmartStreetMedia helped us grow our organic presence from scratch. When we started, we were getting less than 100 organic visitors every month. Now we're getting over 4,000+ unique visitors every month and 30% of our online sales come from SEO. I couldn't be happier with our results!

Nicole Rombeau
Founder - ForTheFurry.com
Let's build Somthing beautiful
Find out why your competition is outranking you with a free SEO analysis.