San Diego
Dominate your competition and get your website ranked by the top rated SEO in San Diego.
Guaranteed San Diego SEO Results!
Our CEO is Victor Smushkevich, who is a world-class SEO expert, and head of Smart Street Media, which has been established in San Diego for a decade now. He has ranked on the first page of Google over 40,000 times, a feat that many SEO experts cannot claim or even come close to claiming.
SEO Services In San Diego That Generate Organic Traffic
Victor is not only a certified Google Partner, but he also has certifications in all of the following areas: Google Shopping, Adwords, Google Video Advertising, Google Analytics, and Google Mobile Advertising. However, Smart Street Media's expertise isn't proven by certifications, but by concrete results. They have a proven track record when it comes to increasing exposure and clients for companies. The beauty of SEO is that a little money can go a long way, especially when compared to PPC campaigns.
The Top-Rated San Diego SEO Agency
We've developed an extensive network of editors at world-renowned publications, which is why our clients have been featured on all sorts of publications, such as Huffingtonpost.com, Business.com, Inc.com, Forbes.com, and many other niche relevant websites. This kind of network proves invaluable to our clients, as these include some of the most significant websites when it comes to worldwide business exposure.
Search Engine Optimize Performed By World Class SEO's
There are plenty of people who claim to know SEO honestly, but there aren't many world-class SEO professionals that can produce the kind of results that Street Smart Media can. Contact us today to find out how you can grow your company and increase your organic traffic!
Contact us today to get a free SEO analysis!
If you have a website that isn't performing up to the standards it should be, you may be losing valuable customers to your higher-ranking competitors. In this day's age, people are using the internet more than ever. This has led to a boom in marketing measures by businesses online. For your company to successfully thrive, you must have a well-developed website that can provide quick and easy information to your potential customers at a glance. Additionally, it is also essential that you get your name out there and recognized among a large group or population of individuals. The best way to do this is through search engine optimization.
Search engine optimization, otherwise known as the acronym SEO, relates directly to the determination of how high your website and company name appears in search results of various users. Different search engines use a specific yet unsolidified algorithm. These algorithms are constantly updating to provide users with the best results possible. If you're trying to get your company more business, having a highly optimized website is the key to doing so.
Search engine optimization is a difficult topic to complete if you are unfamiliar with the search engine's algorithms. Because of this, Smart Street Media can help you. We have been the number one ranked SEO website agency in San Diego since 2008 and continue to improve the business of all of our clients to this day. If you're looking for help with your website's search engine optimization, Smart Street Media in San Diego can help you out today.
About SEO San Diego and the Algorithms Used
SEO, or search engine optimization, greatly affects the way your business performs. This is because, statistically, over 90 percent of users tend to stay on the first page of search results and not fan out to further pages. This means if your website is not on the first page of the search rankings, you are losing a significant amount of business to some of your competitors. The closer you are to the top of the first page, the greater the traffic you receive. To reach the first page of search engine results, your website must incorporate everything the algorithm is looking for.
Search engine optimization algorithms take plenty of different factors of every single website on the internet into account. These factors help determine how closely related your website is to what the user is interested in finding or learning about. The exact algorithm of each search engine is unreleased, but experts like us at Smart Street Media have been able to research and work with the industry to develop the top aspects of websites that are considered when ranking websites. Let's take a look at the most significant factors that come into play when search engines are determining the significance and ranking of your company's website below.
Mobile Compatibility
One new and very significant aspect of search engine optimization is mobile compatibility, which is a relatively recent factor that is involved when rankings are being sorted. This has recently come to play in the past year, as many users use their cellular or mobile device to search for web information. For this reason, if your website has a mobile version, it will be considered higher than others and competitors in your field. This is known as mobile indexing and has recently been announced as a great factor by Google, the largest search engine known.
If your business has postponed forming a mobile website, now is the time to start and get with the current times. Having a mobile version of a website allows you to reach a wider audience of people who use their mobile devices. Mobile websites are fit to the screen, so it is easier and more convenient to read. This directly relates to your website's ease of use, which is also calculated into the specific search engine's algorithm. The more compatible your website is with mobile devices and smartphones, the better your website will rank through all different kinds of search results.
Words and Title Used
The words and titles you choose to use on your website can help search engines determine if your website relates to what the user is looking for. Search engines keep track of every word on your website and can narrow down searches if your website's wording doesn't match what the user has typed into the search bar. The best way to choose the highest-ranking words is by being aware of what words are most commonly searched for regarding your industry and line of work. As an example for greater understanding, if someone searches "Best SEO in San Diego," if your website does not contain either those individual words or even better than exact phrase in the title, your website will not show up high in that specific search result.
Knowing the top words in your area or field of work is a difficult thing to understand. There are plenty of people who can help you with this task and allow you to focus on running your website and business smoothly and effectively. Here at Smart Street Media, we are familiar with the best word ranks and even have over 50,000 and counting words on the first page of top search engines like Google and Bing. We can help you, and your website thrive with the use of search engine optimization.
Level of Activity
The more your website is updated and improved, the better it will rank on search results. This is because updated websites show search engines you are constantly trying to improve your information and inform your customers with accurate knowledge. This is similar to reading an old news article compared to a new news article. The old one may not be updated with correct information, while the most recently updated one should have the best, brightest, and true information available to date. For this reason, having consistent website article additions or updates can improve how high your website will be on search engines.
Search engines are interested in websites which grow fast and therefore take focus and priority on websites with a high level of activity. This is because it proves to the engine that people can be increasingly interested in your content and what you offer. If you have difficulty creating the best schedule to improve your activity level, Smart Street Media in San Diego can help you. We can help measure your analytics and determine the best schedule to add content based on your typical user or website visitor. Let us help you increase the level of business you receive today.
Links
The use of inbound and outbound links throughout areas of your website are another aspect that different search engines consider highly when ranking your site compared to competitors. When your website has other reputable websites linking from it to your website, it builds rapport and trust. This is because links act as a recommendation from one site or company to another. The more natural links you have from known businesses, the better. Alternatively, putting links on your website that lead to other known sites can help as well. While this may seem counter-intuitive, linking other websites to yours shows search engines that you are trying to provide users with the best information possible and therefore builds trust and rapport between your company and the search engine.
Finding websites that you can link to and convincing sites to host your website's links can be a difficult, time-consuming task. Thankfully, Smart Street Media has had our clients featured on big named websites like Forbes.com and Business.com. With our help, your website can reach the top of the first page of search engine results through the distribution of your site's links.
San Diego SEO How It Can Help Your Company
Search Engine Optimization has plenty of benefits that can help your company and website excel over time. This is different from paid click advertisement in the sense that results may not be immediate, but SEO won't cost you any extra money and produce more organic and natural results. Anybody with a company website benefits from search engine optimization, as there are many ways that you can profit from it. Let's browse through some of the ways search engine optimization can help you and your business out today.
Higher Search Rankings
One of the most significant and noticeable benefits of using search engine optimization across your website is having a higher search ranking through different search engine result pages. This increases the amount of traffic that you receive on your page, which then ultimately results in more people being aware of your brand name and the products or services you have to offer. Majority of internet users stay on the first page of search engine results, and search engine optimization can help you get there naturally. Without optimization, you allow competitors to snag customers out from under you. SEO San Diego will make your website on top so, the more business and awareness you'll receive. SEO San Diego can significantly increase your search engine rankings and help you obtain the numbers and growth that match.
This task is difficult to complete alone, as it requires the combination of various website features to outsmart a search engine algorithm. Smart Street Media in San Diego have highly effective and efficient SEO experts who can help you improve how high your site lay on search rankings. This is because we are much familiar and certified with Google and Bing, the two top search engines available to internet users today.
Easy Navigation and Customer Satisfaction
Search engine optimization does not only have to do with the content involved in a website, which is a common misconception of SEO. Realistically, it involves everything that makes a website appealing to users as well. Search engine optimization can increase the running speed of your website and allow for a more aesthetic, easily navigable design. Both of these will help you decrease the bounce rate of your website. Bounce rate has to do with how long a user stays on your website. The less time they spend, the higher your bounce rate goes. Search engine optimization will increase navigation ease, which then makes customer satisfaction rise as well. The happier your customer is, the more business you'll get. Additionally, this can lead to higher customer retention and conversion rate.
Smart Street Media has specialized in content creation and reputation management that can improve how your website performs. We can also run diagnostic tests to determine what slows your site down and make a plan to improve this. The loading speed of a website is an increasingly significant factor in search engine optimization, as generations are becoming more and more impatient. Smart Street Media can help your customers be increasingly more satisfied with the ease of navigation of your website, ultimately increasing your amount of business.
San Diego SEO – Use SEO Today
If you follow the steps of search engine optimization, your business can improve through the ways listed above. As you can see, SEO is a great way to help your company grow its customer base and gain brand awareness doing so. Brand awareness is greatly influenced by one's ability to perform optimal search engine optimization, as it allows for higher rankings and easy website navigation. The better your website performs and ranks against your competitors, the more likely you are to receive the business compared to them. This is especially true for those on the first page of search results. Aim to be on the first page of various search engine's search results, as this means you'll get the most attention as possible. Smart Street Media can help you and your business today with search engine optimization.
San Diego Smart Street Media Why Choose Us!
San Diego SEO – Smart Street Media in San Diego should be at the top of your list for search engine optimization companies to help your business grow. SEO in San Diego has been the top-ranked SEO company in San Diego for 11 years straight since 2008.
This means we have the knowledge and expertise you're looking for. Leaving your company in the hands of inexperienced SEO writers can significantly harm your business, but with Smart Street Media, we can help you thrive. Being qualified as both a Google Partner and as an Accredited Professional with Bing can help you feel comfortable letting us improve your search engine ranking.
San Diego Search engine optimization can be complicated alone, and having someone here from Smart Street Media to support you through the journey will make the experience much more relaxed. Spend your time focusing on running your business and let us handle the SEO for you.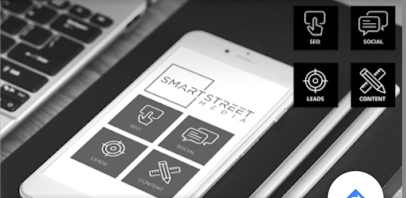 Join Our Success Stories
We hired SmarStreetMedia after dealing with a couple of other SEO agencies that weren't getting us the results we wanted. They were able to get our website from page 2 to the top position on page 1 for 9 of our most profitable keywords. Victor helped explain every step of the process and educated me on how to get the most of our campaign. If you're looking for a one-stop-shop SEO agency, then I would highly recommend going with Victor!

Josh Jennings
CEO - WriteyBoards.com
SmartStreetMedia helped us grow our organic presence from scratch. When we started, we were getting less than 100 organic visitors every month. Now we're getting over 4,000+ unique visitors every month and 30% of our online sales come from SEO. I couldn't be happier with our results!

Nicole Rombeau
Founder - ForTheFurry.com
Let's build Somthing beautiful
Find out why your competition is outranking you with a free SEO analysis.