San Jose
Dominate your competition and get your website ranked by the top rated SEO in San Jose.
San Jose SEO Expert
Search engine optimization has been around for a very long time, and most business owners understand that it's critical to their success. However, it's essential to realize that search engine optimization isn't a matter of checking boxes. The process is not as simple as making sure your website or content is optimized, but ensuring it's optimized to truly bring results. After all, if everyone is optimizing their content, how do you stand out if you don't hire the best?
Let's take a look at what it means to be the best, and what sets Street Smart Media apart as the best San Jose search engine optimization company.
San Jose SEO Staying on Top Trends
One of the biggest challenges in social media optimization in San Jose or anywhere is adapting to changing trends. In a sense, mastering search engine optimization is like chess: easy to learn, nearly impossible to master as Google and other engines and services constantly update their algorithms . A problem for many business owners, then, is hiring a team that knows how to optimize but has not mastered optimization and fails to respond to trends quickly.
There are already several game-changers in the pipeline for 2019, including:
Mobile-first indexing:
As more and more people browse the Internet from their smart devices, search engines are adapting by prioritizing mobile content. Not only does this mean that you need to have a solid mobile version of your content, but it means that this content matters the most. By using advanced tools that simulate how search engines crawl the web, Smart Street Media doesn't guess at what works: we see what needs to be done, and we make it happen.
Page speed:
Likewise, search engines are prioritizing page speeds more than ever as mobile connections dominate, meaning not only must the content look good and navigate well, but also be efficient. Don't leave your business in the dust by choosing a team that doesn't know how to navigate the potentially hundreds of reasons why your page isn't loading fast. Choose a San Jose or Los Angeles SEO consultant who can prioritize speed.
Brand relevance:
Search engines crawl the web for mentions of your brand, whether they appear as links or not. Context is assessed, and abstract qualities such as trust, reputation, complaint-solving, etc. are indexed. In other words, search engines are trying to determine your reputation and rank you accordingly. A comprehensive San Jose SEO plan incorporates modern techniques to promote better engagement with customers to organically generate better online sentiment, something competitors likely haven't even considered.
Intent-based searching:
Traditionally, keywords have been very important in search engine optimization, but times are changing and search engines are looking more at intent. In other words, if you search for a particular product, search engines are becoming more concerned about whether you're looking to buy that product, repair it, gather information on it, and so on. This sea change will catch San Jose search engine optimization teams not on the cutting edge completely off-guard and leave their clients' websites in the dust.
Voice search:
Yes, believe it or not, searching by voice is increasingly common, especially when it comes down to finding a local business. It makes sense if you think about it: those driving, those with impairments, the elderly, and many other groups find it easier to simple speak a few words than go through the hoops of accessing a search engine. This matters because people speak differently than they type, even if they're using the same device to find the same information. Your San Jose business SEO must take this into account.
Social media prioritization:
Yes, social media has been around for decades now, but only now is social media getting a big boost in search engine indexing. This means that all the content that exists about your brand—content generated by you or partners and customers—is about to become a huge part of your ranking success. It's not enough to have a team focused on your social media strategy separately anymore. Now, you will need a San Jose SEO team team capable of integrating these previously separate worlds.
San Jose SEO Matters Now More Than Ever
Despite all of these changes, many still believe that search engine optimization in San Jose is somehow decreasing in importance as search engines get better at finding exactly what customers are looking for. Actually, that's why search engine optimization is becoming more important than ever! Consider the following:
Better search engines make it harder to emulate good content:
Often, San Jose search engine optimization teams will focus on trying to "beat" a search engine's rules. Rather than improving the content of a website, they will focus on how the search engine works to stuff in keywords and other very basic practices. It's not that this is wrong, but it's that it's a system that is easy to manipulate. Smarter search engines require a more holistic approach to the content, ensuring every last detail works for the customer, not just the search engine's rules.
The Internet is still growing:
Believe it or not, the Internet is still getting bigger. New devices, new companies, new users, new markets—whether it's the content produced by smart devices, or developing nations getting online, the Internet continues to explode at an exponential rate. Search optimization in San Jose has always been, and will always be, the way to articulate and distinguish content through the haze of this constant growth and evolution.
Insight:
Artificial intelligence and customer management software is improving annually, meaning there are constantly better tools available to track who your customers are, what they want, and their habits online. Having a solid San Jose SEO strategy means you'll have more information in general, and the information will be richer. This in turn informs your marketing, and increases your ROI.
How Can You Know Whether Your Search Engine Optimization Team Knows What They're Doing?
Clearly, there are a lot of changes coming to search engine optimization, and your business needs to be ready. But the reality is, change is constantly happening, and any team can tell you what their plan is. How do you know whether they're really informed? A good San Jose SEO company is able to assist by:
Clearly understanding your goals: You already know where you want your business to go. A search engine optimization company in San Jose will be able to understand your vision, and recommend an appropriate course of action. There should not be a cookie-cutter approach, but rather a customized strategy to suit your unique needs.
Providing modern data tracking:  It's not enough to overhaul a website. Tracking and measuring company data is essential to not only improve results but ensure flexibility, so there is a wealth of information to draw on as needs and priorities change. This can be a rich trove of data, including contact forms, phone calls, click through rates, site visits, and much more. Any company that cannot offer this granular data cannot offer true search engine optimization.
Holding a solid track record in the form of case studies, testimonials, and reviews:  You should never simply take a search engine optimization company's word for it: see their successes for yourself. While you can find reviews on websites such as Yelp or by simply searching for opinions online. Case studies allow you to see not only the practical successes of a company, but who has trusted them in the past. Smart Street Media, for example, has worked with Mighty Palates, Acorns,Fabric, and Feather among many others, big names that demonstrate the level of trust you can place in Smart Street's abilities as an SEO company in San Jose and worldwide.
Providing consultations that treat you like the only client: Once again, you do not want a search engine optimization company to give you a cookie cutter experience. If every client has the same experience and gets the same results, how will you stand out? This approach is antithetical to how search engine optimization works. Whether you need a local San Jose SEO consultant or location doesn't matter, Smart Street provides a free website SEO analysis to determine your needs, give you an idea of cost and turnaround time, and realistic results.
Being realistic: Determine both your goals and your budget beforehand. A great search engine optimization company will understand that you have constraints, and provide reasonable expectations of how they can best work within your budget. While the best companies do go above and beyond for their clients, if they're not realistic, they may be promising more than they can deliver. Likewise, if a company promises incredible results but the price seems too low to be true, remember that search engine optimization is like every other product: you get what you pay for.
Types of Search Engine Optimization Companies to Avoid
We've spelled out what to look for in a search engine optimization company, but you'll likely do your homework and have a list of companies to choose from. With that in mind, let's take a look at some red flags when you're narrowing your choice down between Smart Street Media and its competitors. Be wary of:
San Jose SEO Secret formulas and magic tricks:
While it's true that many companies fall behind in maintaining modern practices, companies such as Smart Street Media don't have a "secret" ingredient. How to succeed in search engine optimization isn't a secret—it just requires a lot of work and knowledge. If a company promises you they have something that no one else knows about, be wary. It's commitment to a job well done, experience, knowledge, creativity, and core values that matter, not some "secret sauce."
Choosing a local San Jose SEO company because it's local:
While proud to be the best San Jose SEO expert, clients can come from any location of background. If you're based in another part of the world, that's okay—through modern technology and a passion for customer service, a good search engine optimization company can serve you regardless of your location. On the other hand, a search engine optimization company a block away can provide poor service and be completely uncommunicative. Refer to testimonials and endorsements, as well as how you're treated during initial consultations.
Shiny, over-the-top presentations: A good search engine optimization company knows that content is king, and that optimized content is why they're in business. So why would a search engine optimization company have a lot of flash but little substance? Be wary of appearances, or as the saying goes, judging a book by its cover. Read between the lines, understanding concrete qualifications and abilities.
Unrealistic promises:
It's very possible that search engine optimization with the right company will succeed beyond your wildest dreams, especially in capable hands. But if a company promises ROI projections, instant leads, overnight rankings, and so on, be wary.
Questions to Ask a Search Engine Optimization Company
With all these tips in mind, it can still be difficult to understand how to evaluate a search engine optimization company if you don't have experience in the area. With that in mind, here are some questions to ask to dig deeper into qualifications:
How will we communicate? How often will we be in touch?A good company should be proactive and never leave you in the dark, and have clear guidelines on how they plan to communicate.
Will I have access to my analytics accounts?Be wary of any company that wants to withhold data for fear of losing your business.
Will I own my website? Some SEO companies in San Jose actually have clauses in their contract that give ownership of the website to the company.
What options do you have? While a good company will have a great idea of how to meet your goals upon consultation, they also have options. Don't let yourself be talked into the most expensive options without understanding your choices.
San Jose SEO Smart Street Media is the Choice of Professionals, By Professionals
Having completed work for many high-profile clients, and with a free consultation and a proven track record, Smart Street Media is proud to bring best-in-class tools, knowledge, certifications, and testimonials to your website needs. Whether your website is for a small local business or a global brand, Smart Street Media is ready to assess your individual needs and realize your full potential.
San Jose SEO Agency, Smart Street Media has been doing world-class SEO in San Jose since 2008. In fact, our CEO, Victor Smushkevich, has had quite the illustrious digital marketing career, as he has managed to rank on the first page of Google for over 40,000 keywords with SEO.
San Jose SEO Over 40,000 Keywords Ranked From Search Engine Optimization
Search engine optimization is an optimal approach for many businesses because of the residual traffic that it generates, without having to continually invest more money, like you would with PPC advertising. Victor the SEO Expert San Jose, is a certified Google partner, and also has certifications in every area that matters in digital advertising: Adwords, Google Video Advertising, Google Shopping, Google Analytics, and Google Mobile Advertising. The reason why Smart Street Media truly stands out is because of their incredible track record.
Explode Your Organic Traffic With SEO
Over the years, Victor has managed to develop a rapport with hundreds of editors at world-class publications. We've been able to have our clients featured on world-renowned websites like Forbes.com, Inc.com, Tech.co, Business.com, and more.
The Best San Jose SEO Company Since 2008
The truth is that every SEO agency can tell you that they will get you results – but Smart Street Media prides itself on actually obtaining them, and exceeding expectations.
Contact SAN JOSE SEO today, and we can help you strategize how to set yourself apart from the competition!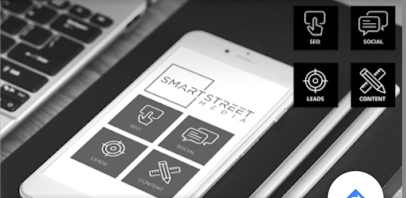 Join Our Success Stories
We hired SmarStreetMedia after dealing with a couple of other SEO agencies that weren't getting us the results we wanted. They were able to get our website from page 2 to the top position on page 1 for 9 of our most profitable keywords. Victor helped explain every step of the process and educated me on how to get the most of our campaign. If you're looking for a one-stop-shop SEO agency, then I would highly recommend going with Victor!

Josh Jennings
CEO - WriteyBoards.com
SmartStreetMedia helped us grow our organic presence from scratch. When we started, we were getting less than 100 organic visitors every month. Now we're getting over 4,000+ unique visitors every month and 30% of our online sales come from SEO. I couldn't be happier with our results!

Nicole Rombeau
Founder - ForTheFurry.com
Let's build Somthing beautiful
Find out why your competition is outranking you with a free SEO analysis.